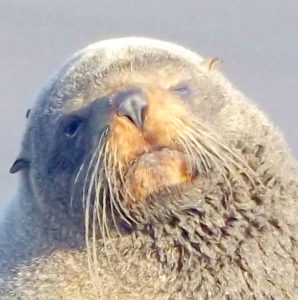 KOITIATA.NZ
2018 – Website Changes
There has been quite a bit of 'fake-news' being circulated lately about the koitiata.nz website. As that level of hilarity will probably continue, it's appropriate that readers, both within and outside our community be given some background. This posting also advises of changes being made to the site.
This website was created in 2014, primarily as a medium to contain the Koitiata history story and the documents that were being collected. Information pages with content about Koitiata and its environment were added to create a background to that history.
It then took on an ad-hoc role as the internet Koitiata Matters newsletter distributor. A community calendar was added, sometimes committee minutes were made available, and the site sometimes included notices on community events. (Sometimes' means it was always a struggle to get community content). Advice on the website postings were sent out via its added-in email service software.
The koitiata@gmail.com email address was created in 2012 for the setting up a blogger site and a facebook page. (There was a bit of a rates issue going on at the time). It became the newsletter distributor prior to the website being used. That email address was then incorporated into and linked to the website, being needed for software registration, security advisories and other backroom site requirements.
The Koitiata email address list was built up over the period since 2012 and has been merged into the site's mail server system to enable advice of posting to be sent directly from within the site. The email address and subscriber list no longer operate separately, now being integral to the site.
Recently the village's keepers have made attempts to have this website and its content censored or closed down, (including the Koitiata History pages and all of that valuable content contributed by our community). The new-found site ownership appears to be justified by their reimbursement of approximately $300 for domain registration costs during a period of five years. The demands also included that the site's email list be provided. As with prior requests from 'others' for access to the koitiata.nz mail list, all requests get the same response; "the email list was not created for use by any other group or organisation. Go out and do the hard yards and create your own". This site is a venue for the community, not 'the committee'. Although it is refreshing to see 'the committee' now taking an interest in the site after all this time. Perhaps they would like their own page on the site.
There is no longer any link to the Koitiata facebook page because that page has been deleted. Changes are being made to the content and design of the website and it will remain in some form or another, as the venue and archive for the contents and documents of the Koitiata History project. Whether the hosting remains sponsored by Inspire.Net or paid for by community support is for the future to decide. The page(s) with the backgrounding village story will also remain, and those pages will still contain information about Koitiata facilities and the surrounding environment, (those pages have a far wider readership than only from within our community). There will still be a News page and it will remain an independent platform for our community and the site's wider audience.
There will not be any 'community-service' type pages or content on koitiata.nz; that's the responsibility of 'the committee'. Perhaps if they don't want a page on koitiata.nz for their 'news' they could set up their own website, go for it. Best of British.
So if, as it may appear, that 'the committee' is belatedly taking up its role as 'community communicator', that's great for our community. It's about time. Been waiting a while.
In the meantime I will continue to manage the Koitiata.nz website, probably. But I am resigning from all the other "Eddy-does-that" community whatsits that became my role over the years. There are enough clever grown-ups in the village to manage Koitiata Matters, Melbourne Cups and Phone Directories and other stuff in the future. Thanks for your support Koitiata, I'll see you at the beach.
Eddy Mason
koitiata.nz web-master (cool title)
PS: If your current world status is to be "unsubscribed" from the Koitiata email list, don't freak out; that status has been overridden for this notice. Calm down, the safety zone of your "unsubscribed" status will be returned after message is sent.